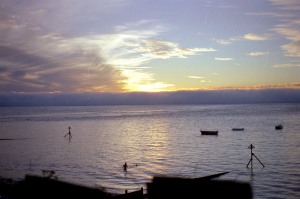 MWA Software are best known as a supplier of JPEG, GIF and Text Editing software components for Borland's Delphi and C++Builder Development Tools. We also supply a general purpose text editor ideal for editing very large text files, and distribute Merge Modules for the Firebird RDMS. We also develop bespoke database and real time software solutions.
MWA Software was launched in 1996 and is the software development division of McCallum Whyman Associates Ltd (MWA).
MWA Software is pleased to announce the immediate availability of IBX for Lazarus (release 1.0-0). IBX for Lazarus is derived from the Open Source edition of IBX published by Borland/Inprise in 2000 under the InterBase Public License. This version has been brought up-to-date by MWA Software and focused on the Firebird Database API for both Linux and Windows platforms. It is released under the InterBase Public License for the original code and under the compatible Initial Developers Public License for new software. Both Licenses permit commercial use.
MWA Software is pleased to announce that Eurocontrol has awarded the company a follow on software development and support contract for the LISAT system. LISAT (Link2000+ Statistics and Analysis Tool) was developed by MWA Software for Eurocontrol and provides a database of all Air/Ground Data Communications messages used for ATN and FANS/1 Flights in European Airspace. ATN Data Link equipage is now mandatory for new commercial aircraft operating in European Airspace and from 2014 must be retrofitted to all aircraft. The LISAT is used for analysis of the use of datalink and also provides an historical record. It is now being rolled out to European ATC Centres.
New Firebird Merge Modules for Firebird 2.1.4 and Firebird 2.5.0 have now been released.

Delphi Components Support Notice
MWA Software has provided and will continue to support its JPEG, GIF and Texting editing components for Delphi/C++Builder 2007 and older. However, recognising that all of our current business is moving rapidly to Linux based systems, we are currently not planning to upgrade internally to later versions of Delphi/C++ Builder and hence make no offers of support for later versions. Our users may wish to note that Delphi 2007 compiled programs appear to work very well under Linux/Wine.
MWA Software is pleased to announced that it has been selected by the Brussels based Eurocontrol Agency to develop a test system known as the "ARINC 750 Troublemaker". This will support the enhancement of the existing single frequency VDL2 air/ground communications systems to multi-frequency operations. The troublemaker will be used as part of the ground based test suite at EEC Bretigny and on test aircraft.
MWA Software has developed many software systems for Eurocontrol including the eduKator Training Management system and the Link2000+ Information Statistics and Analysis Tool (LISAT) used to maintain a database of CPDLC air/ground communcations. This is in use by Eurocontrol and now being adopted by other European Air Navigation Service Providers.
Point of Sale and Stock Control System
MWA Software is pleased to announce that it has successfully delivered an integrated Stock Management, Purchasing and Point of Sale System to Winchester's newest Toy Shop, Childhood's Dream. The system runs on a multi-workstation 64-bit Ubuntu Linux computer, supporting both backend administration terminals and a touch screen based point of sale system, with barcode wands at each terminal. The Firebird RDBMS provides the database engine for the system. The Purchasing, Stock Management and Sales Control clients are written using Delphi 2007 and run on Linux using WINE. The Point of Sale system itself is written in C++ using the GTK framework and developed using the Anjunta IDE. The system is now being extended to support web sales.
copyright © 2015 McCallum Whyman Associates ltd